We're having a large christmas dinner at a hall and I decided to make some favors for each guest to take home with them.
I had red shimmery cardstock (8.5x11") that I cut in half vertically.
I took the picture to better show where I scored the paper. From the top the first score is 3" down, then 2" down from there, then another 4" down.
*I dont have any tools specifically for scoring so I used a ruler and exacto knife to gently cut the line. I made sure not to go all the way through the cardstock. This enables you to make a clean fold.
The snowflake is cut from white shimmery paper. I used the
Home Accents cartridge
for my cricut to get the snowflake. I got the top of the snowflake by using the shift function on the same image. Both were cut the same size (2" I believe). Any adhesive will work for the first snowflake.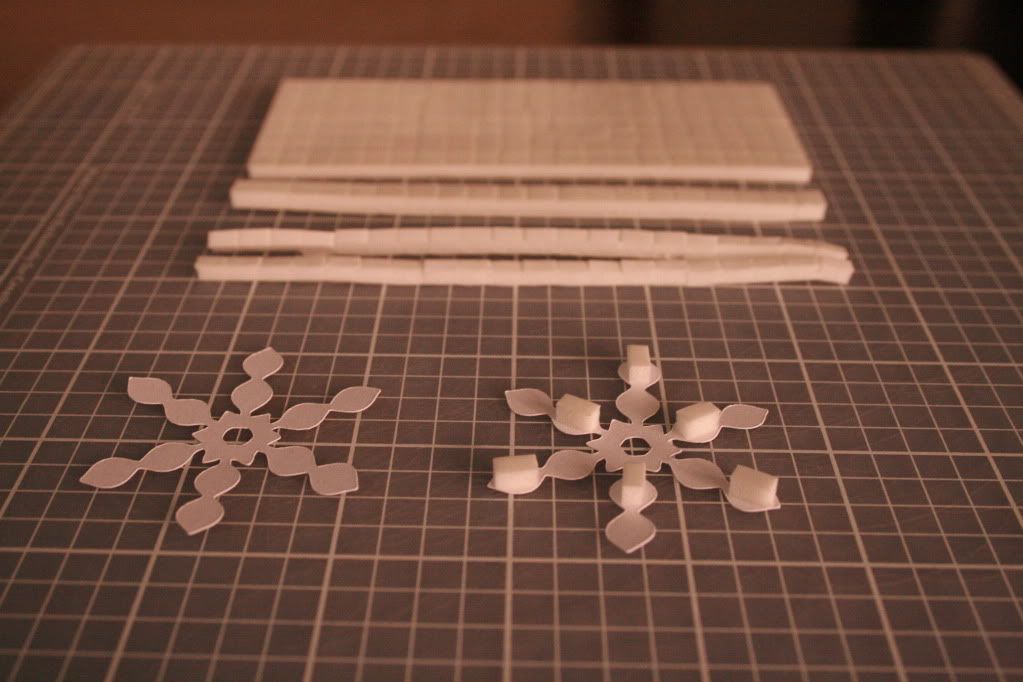 For the second snowflake I used the sticky foam squares. The squares were too big and would show, so I cut them. I cut off one of the strips then cut it in half lengthwise.
Depending on your preference add the foam to the snowflake. I used one piece for each point.
I put the top on so that the points went over the bottom points that had the hole.
Try it out and see which way you like best.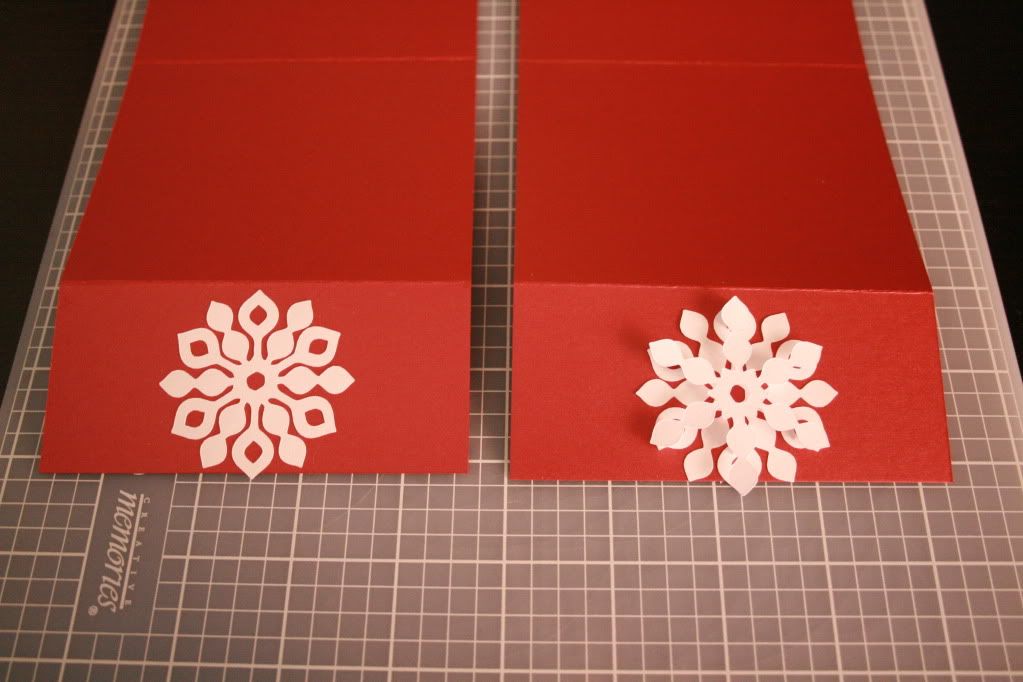 Here you can see it attached.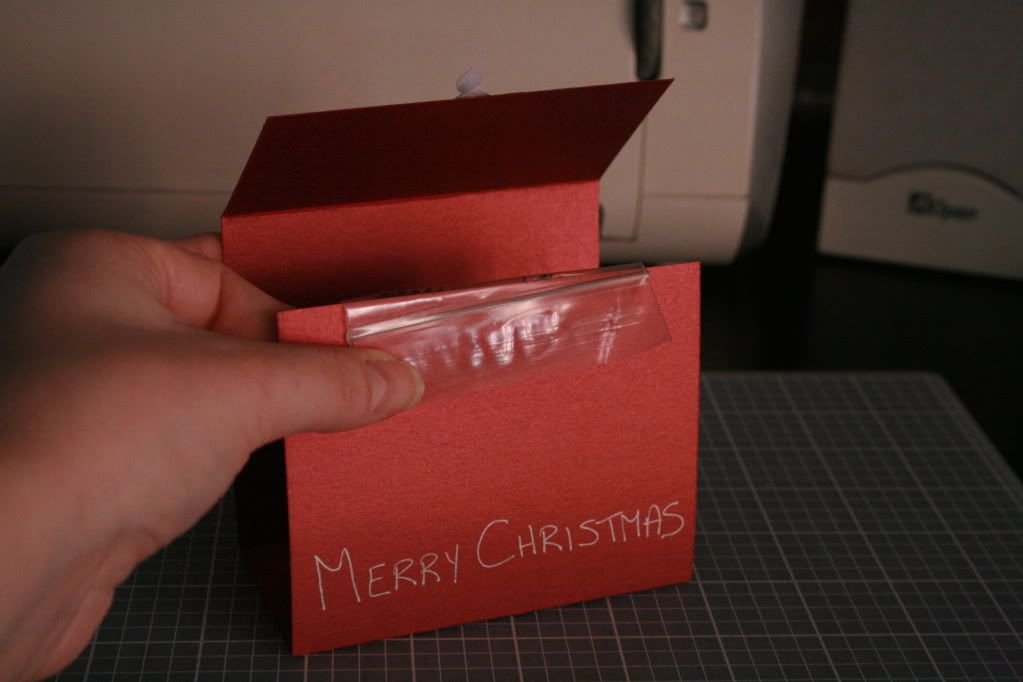 Once the snowflake is done you can fold it all up.
The bag I used for the picture isnt as wide as I want so I didnt attach it. But you would fill the bag with goodies and fold the top over the front then adhere it with whatever product you use.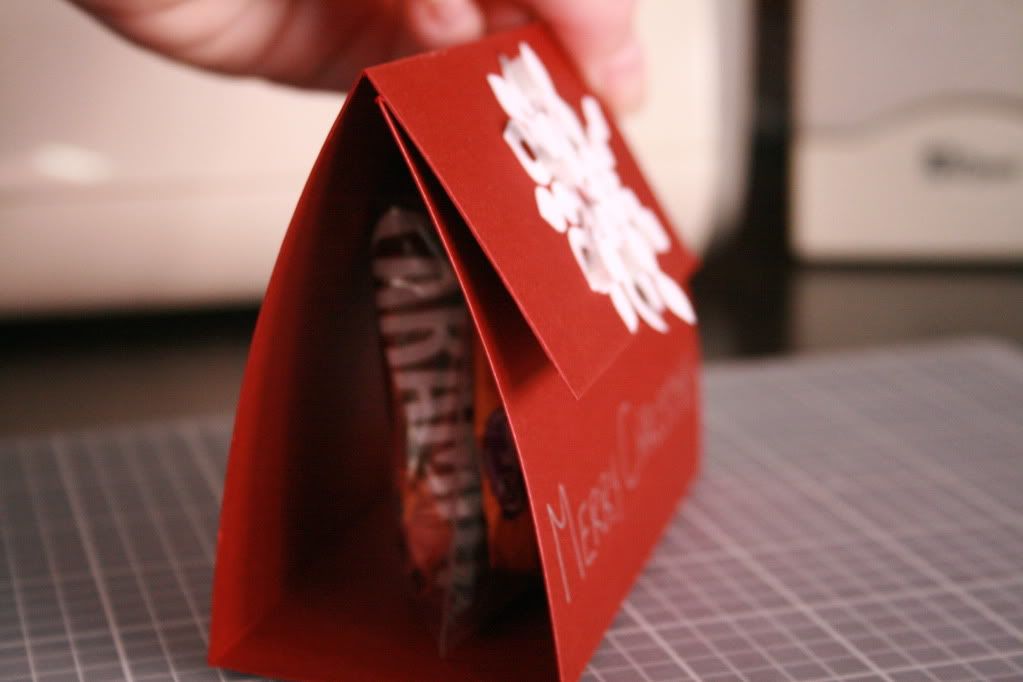 Finally you fold the front over and secure it with adhesive.
*Here you can see I used the blank space at the bottom to write Merry Christmas with a silver pen.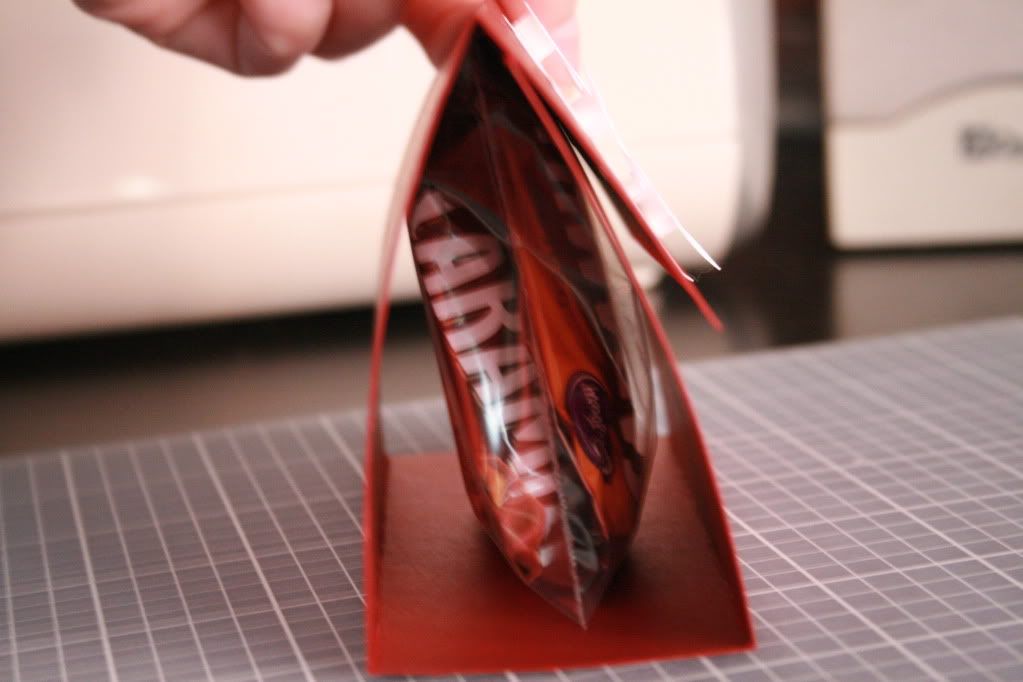 A view from the side to see the candy inside.
Again, I didnt use adhesive and am holding it closed so I can use a bigger bag.
If anyone tries this out I would love to see your variation!